Welcome
Hypnosis, EFT, Hemi-Sync®
verbally-guided meditations
and Life-Between-Lives®
I am a well-qualified hypnotherapist with
over 20 years experience, specialising in
women's issues, energy therapy (EFT) and
Life-Between-Lives® regression therapy (LBL).
What is hypnotherapy?
Hypnotherapy is a technique for using
hypnosis to facilitate therapy (any kind of
therapeutic technique) to make positive
changes for the client. The various
techniques are often familiar - regression,
simple suggestion therapy, guided journeys,
NLP, timeline type therapy, past life therapy,
inner child work, chosen to achieve the best
results for the client. Using hypnosis makes
changes happen faster and they are lasting.

Hypnosis has a certain air of mystery but it's just a
naturally occurring altered state
–
trance
–
that you
already go into many times during your day. You
also pass through this state on your way down into
sleep and when you wake up. It follows that you

can
already do it

. Hypnotherapists utilise trance to gain
direct access into your subconscious mind to work
on your problems. It's important to feel comfortable
with your chosen therapist and to have the
treatment options explained properly. A qualified
and experienced hypnotherapist who is registered
with the CNHC (Complementary and Natural
Heathcare Council) will be able to explain everything
you want to know about the process and how it
works.
Emotional Freedom Technique – EFT
EFT stands for Emotional Freedom Technique.
Simple acuptapping sequences are used to
intervene in the body's meridian energy system. It is
related to acupuncture, shiatsu and reflexology. It is
a perfect therapeutic partner to hypnotherapy and
can be taught for use at home which makes it really
useful for anxiety, fears and phobias. I learned to
practise EFT in 2001 when the technique was
emerging as a way of treating emotional distress.
EFT has now developed into a successful therapeutic
intervention with a worldwide network of therapists.
With many years experience as an EFT practitioner
and trainer I am confident that the technique will
help you change the way you think and feel about
your problems. Of course, when you think
differently about the things that bother you will also
feel different about them … and that is the key to
EFT success.
Read about

soul mates and soul friends

in my
recent article for Watkins MBS.
Life-Between-Lives
®
Regression Therapy
based on
the work of Dr. Michael Newton and his books
Journey of Souls

and

Destiny of Souls

.
Visit the LBL page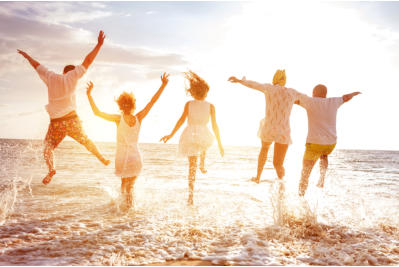 Hemi-Sync
®
Audio
Help with anxiety
Calm and Peaceful is an anti-anxiety
meditation with powerful therapy embedded
throughout. The relaxing Hemi-Sync®
frequencies support you to develop a new
baseline level of relaxation in your life. You'll
learn how to feel safe and protected no matter
what life throws at you.
New for 2019: Slimmer and Healthier: Creating
a Slim, Healthy Body for Life
Creating a slimmer and healthier body is an
inner process, involving your body, mind,
emotions and inner "life force" energy. This
Hemi-Sync® album comprises 12 verbally-
guided meditations, carefully planned to
encompass all aspects of a successful weight
loss program. You can work at becoming
slimmer and healthier in the comfort and
privacy of your own home, at your own pace,
learning as you go.
Track 1 – Creating a Slim, Healthy Body
Track 2 – Eating Less but Enjoying it More
Waking Meditation
Track 3 – Iron Willpower
Track 4 – Craving Control Waking Meditation
Track 5 – Metabolism Boost
Track 6 – Slim While You Sleep
Track 7 – Overcoming Obstacles
Track 8 – Release the Past
Track 9 – Self-Sabotage
Track 10 – Walking Meditation
Track 11 – Affirmations for a Slim, Healthy
Body
Track 12 – Slim and Healthy for Life
Go to Slimmer and Healthier for Life for
dedicated information about this product.
Creating a Positive Future (2018)
Unleash and direct your inner power to focus
on creating a positive future. Transform
thoughts and dreams into reality. By signalling
what you desire to your unconscious mind
and higher self, you will work at energizing
those changes and infusing them with focus,
determination, increased motivation, and
plenty of self-confidence. Let go of your limits,
set aside your uncertainties, and get ready to
create the life you desire.
Visit the Hemi-Sync® page for more details.
Sound cloud podcast of Deborah Bromley,
talking with Ian Bentley about hypnosis,
altered states, life-between-lives and other
spiritual topics … Click here to go to the site
and scroll down for Episodes 1 & 2.


DEBORAH BROMLEY
HYPNOTHERAPY
BIDDENHAM HYPNOSIS